No.1 PORTABLE WEIGH AND PAY SERVICE
DOMESTIC-COMMERCIAL-INDUSTRIAL
Here at X-Met Metals, we specialise in mobile scrap metal collection, across Walkden and the North West. From ferrous and non-ferrous metals, to boilers and WEEE waste, we can collect a range of scrap, from wherever you are. So, if you're looking for scrap metal merchants in Walkden, why not get in touch today?
SCRAP COLLECTION WHERE YOU ARE
With our specialist scrap metal collection service, we make it easy to get paid for your old scrap metals, by travelling to you. We are the only company in Walkden offering this service, so how does it work? Well, just get in touch so we can arrange a location, time and date that suits you. Then, with industrial scales fitted in each van, we drive to you, the customer, to weigh and pay for your scrap, on the spot. This is designed to save you both time and money.
Check out our video
For more detail about what we do, and about how this works, check out our video. If you have any questions, don't hesitate to ask. We are always happy to help.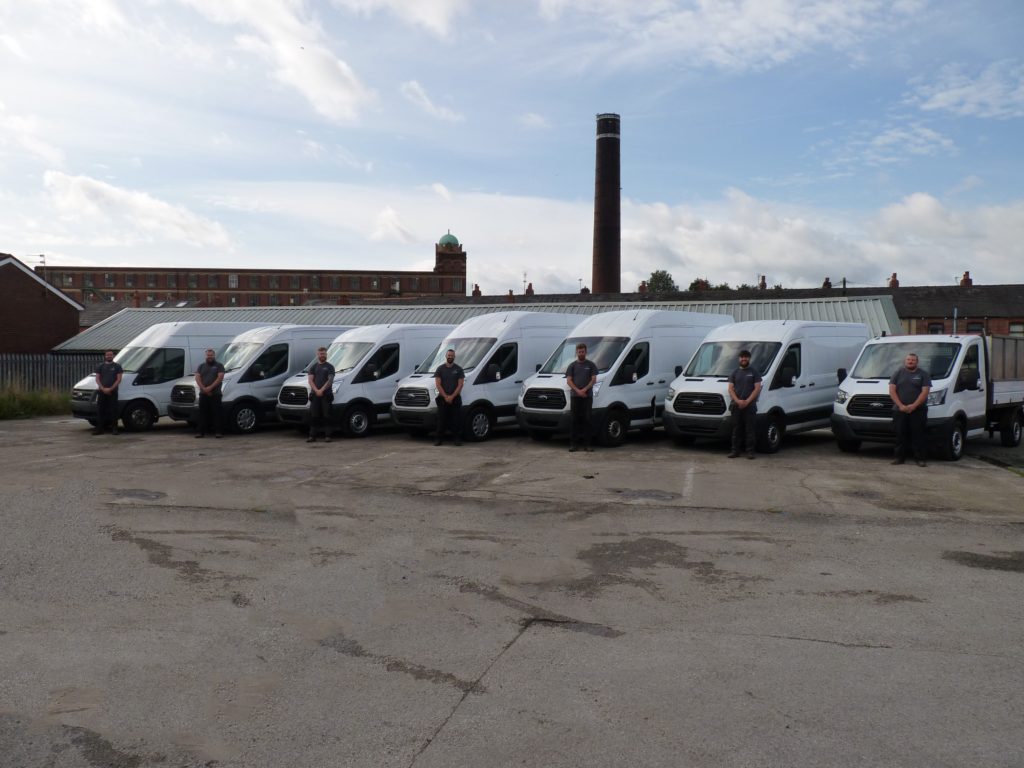 Well Established
As Walkden's top scrap metal merchants, we are always looking to develop future connections with industry, business and individuals, for our non-ferrous metal recycling business.
Green in Mind
By choosing our service, you can cut down on fuel, and recyel your scrap legally and responsibly. This is great news for the environment, and it can help you meet environmentally friendly regulations and policies
Our team are driven to provide the best possible customer service. So you can expect us to arrive on time, and be reliable. We also offer a range of contracts and tailored packages that can suit your ongoing individual requirements. With out service, you don't need to worry about making it to the scrap yard on time, or loading your vehicles. Simply get in touch with us.
We will be sure to arrive at your location promptly and on time, to weigh your scrap and pay you for it, on the spot. We can offer 3 different payment options available, including a cheque, BACS or a pre paid card, so you can choose the payment method that suits you. In fact, we are the first metal recycling company in England to offer the pre paid card payment method, on the road.
We are incredibly proud to have been positively reviewed in 'Skip Hire Magazine', the largest waste magazine in the UK! This is a fantastic endorsement of our company.
Our customer service record is something we take great pride in, and that's why when we weigh in your metals, we will help you sort them by grade and value, so that you get the most value. There is no other scrapyard in England offering this service. And this is why our company stands out. In fact, if you're not happy with the price, we will return all your metals, on the spot. Although this is not a situation that has happened to date! As Walkden's leading mobile scrap metal merchants, our service means that you won't be left wasting time at scrap yards, or be stuck transporting your scrap during business hours. So we can help you save both time and money by coming to you, wherever you are.
And our collection service can even protect your company from a fine. Did you know that carrying large amounts of scrap metal to the scrap yard, without a waste carrier's licence,  could result in a hefty fine? So why not let us take care of the hassle for you? Our top quality service is designed with the customer in mind, here at X-Met Metals. So if you're looking for scrap metal merchants to work with across Walkden, get in touch today. Our professional service is perfect for all manner of companies and individuals.